Keep your top talent engaged.
Your people are your competitive advantage – but only when they're having a great employee experience.
Increase engagement and retention, fuel innovation and inspire company pride with Great Place To Work®.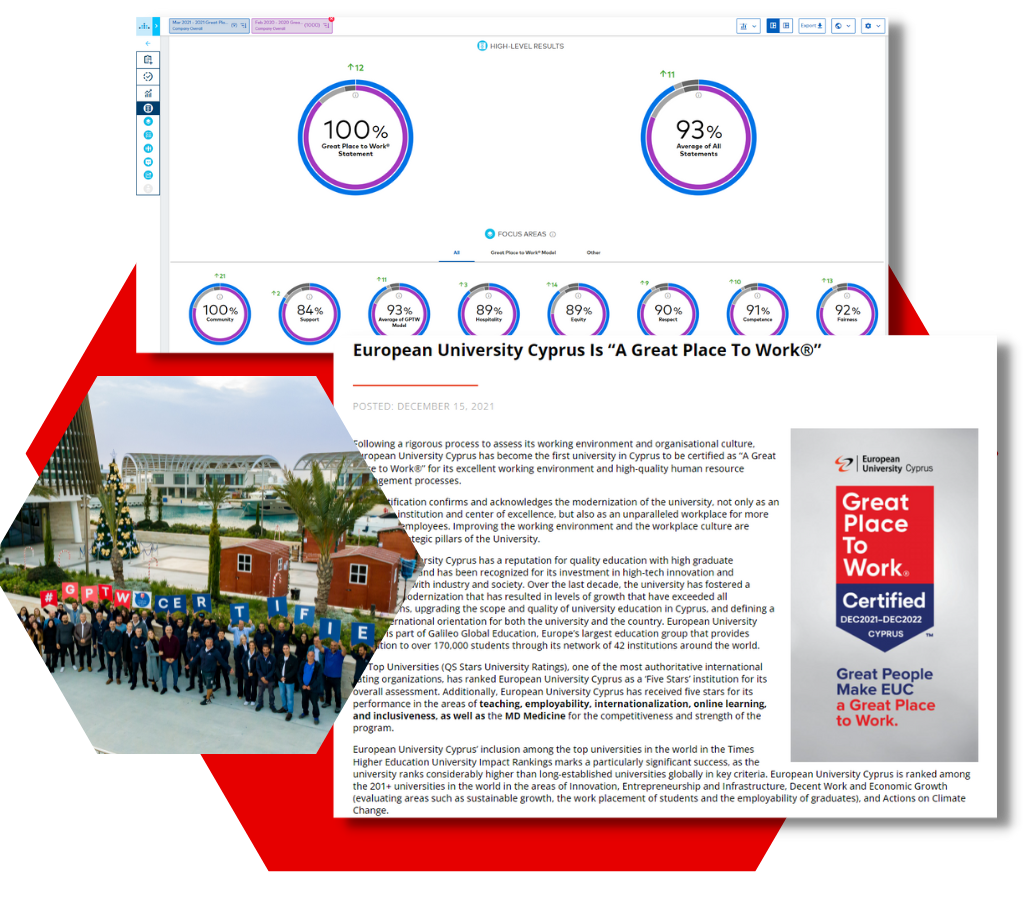 Employee turnover at Fortune 100 Best Companies 1
Millennials are 50x more likely to plan a long-term future at a great workplace3
Make strategic business decisions with Emprising
Hear how Great Place To Work's employee survey platform yields the data and insights you need to make more strategic business decisions, improve employee experience, and build a great place to work for all.
"Everyone has employee feedback data at their fingertips through Emprising™ Manager Access. It creates a foundation for us to have data-based discussions around the things that matter most to us. And, it gives us a quantitative way to measure the success of the actions we take."
Katelyn Gendron, Great Place To Work® Program Manager, WEX
"We use the Great Place To Work® Emprising™ platform to survey 30,000+ team members around the world. We like that regardless of your skill level, it's easy to use, it interfaces with our platforms, and we can slice and dice the data any way we need to."
Pam Meiners, Senior Director, Recognition, Hilton
"We really like Emprising™ because it enables you to customize the survey, get your team members' honest feedback, and gives you data that you can work with. It is easy for our team members to use, but has enough meat to it that it is actionable."
Mary Curtin, SVP of Administration, 4imprint
Trusted by the Best Workplaces™
Take the guesswork out of your people programs
Easily measure employee experience
Build a magnetic company culture
Earn your badge as a Great Place To Work-Certified™ company
Inspire and unleash employee pride
Create loyal and happy employees with our culture management platform, Emprising™
Track which teams are thriving and which flight risks need an intervention, fast.
Hear from employees in their own words what benefits and programs they value.
Take the guesswork out of people program investments with data and actionable insights.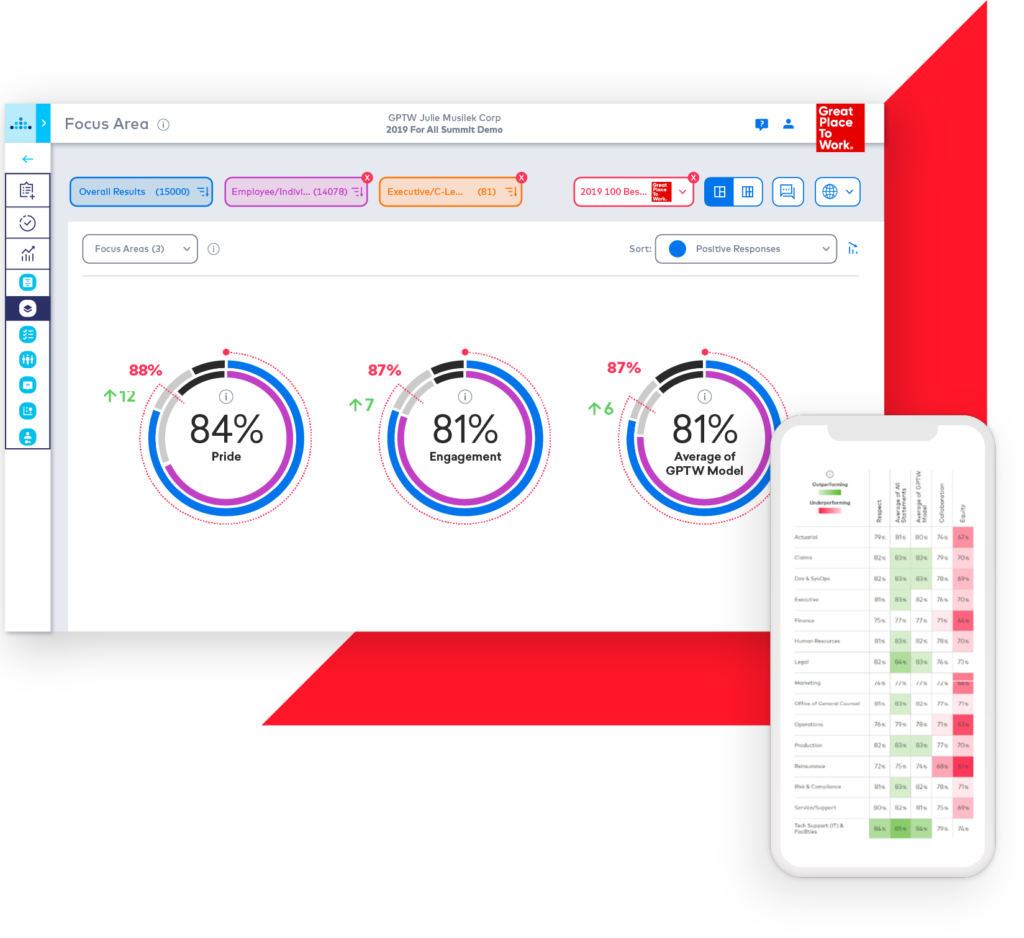 Employees' pride in their company and the work they do is one of the strongest drivers of overall satisfaction in the workplace.

Earning Great Place To Work Certification™ builds tremendous lasting employee pride.

Our Certification toolkit and royalty-free badge make it easy for employees to share to promote your amazing culture.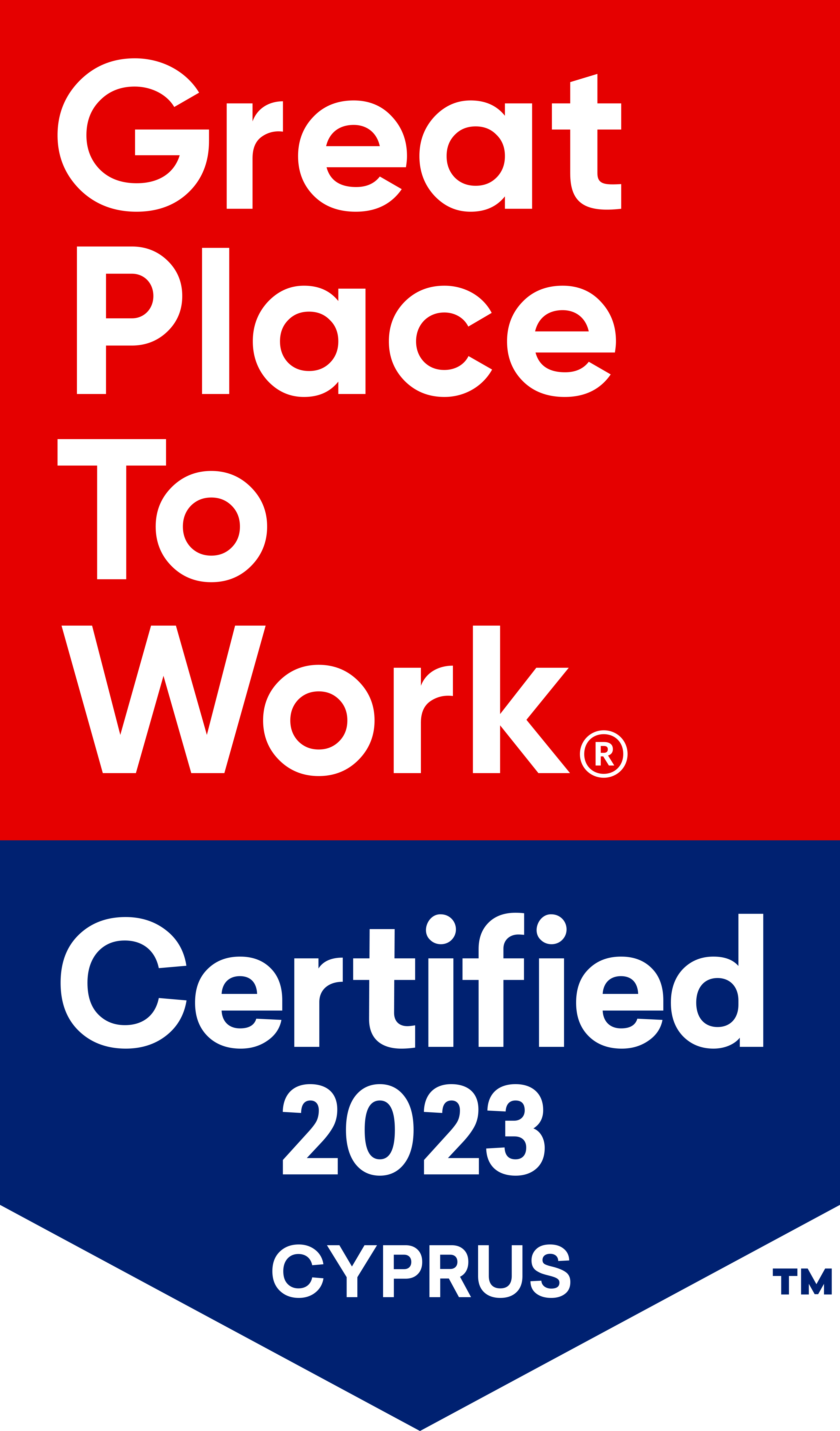 See how it works
Watch a step-by-step walk-through of the Certification process.