Scale your culture with your business.
Rapid growth brings new people, locations and change. Great Place To Work® helps you preserve what makes your culture great while you grow.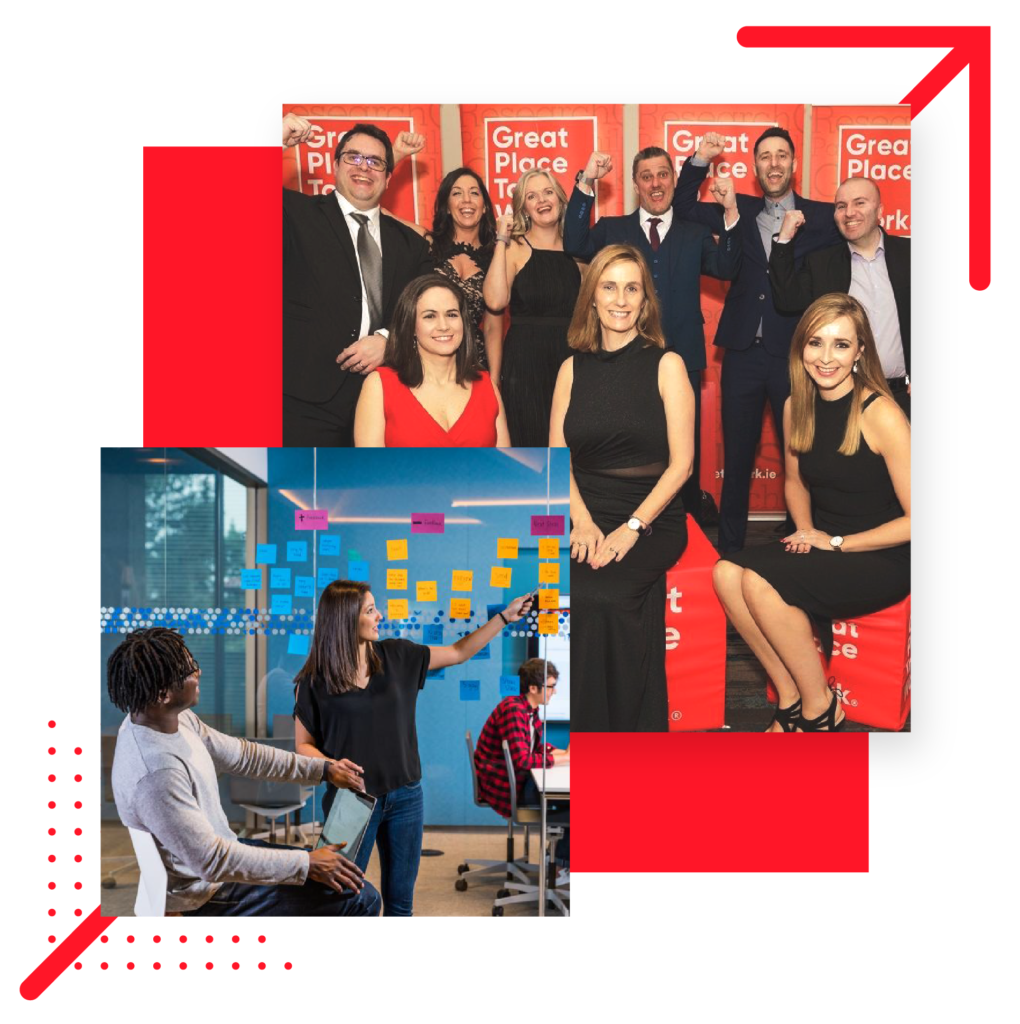 "Everyone has employee feedback data at their fingertips through Emprising™ Manager Access. It creates a foundation for us to have data-based discussions around the things that matter most to us. And, it gives us a quantitative way to measure the success of the actions we take."
Katelyn Gendron, Great Place To Work® Program Manager, WEX
"We use the Great Place To Work® Emprising™ platform to survey 30,000+ team members around the world. We like that regardless of your skill level, it's easy to use, it interfaces with our platforms, and we can slice and dice the data any way we need to."
Pam Meiners, Senior Director, Recognition, Hilton
"We really like Emprising™ because it enables you to customize the survey, get your team members' honest feedback, and gives you data that you can work with. It is easy for our team members to use, but has enough meat to it that it is actionable."
Mary Curtin, SVP of Administration, 4imprint
Trusted by the Best Workplaces™
Define what makes your company culture amazing
Get a baseline measurement of 75+ culture factors
Benchmark your company against the Best Workplaces™
Quickly identify issues so you can take action
Track trends over time
Scale smart. Manage your culture transformation with Emprising™
Make recruiting easy with Certification
Emprising™ measures how well your culture is supporting employees through change.
See which teams are on track and which need help right now.
Measure 75+ markers of innovation, growth readiness and manager effectiveness with one survey.
Leverage custom and pulse surveys to monitor trends over time.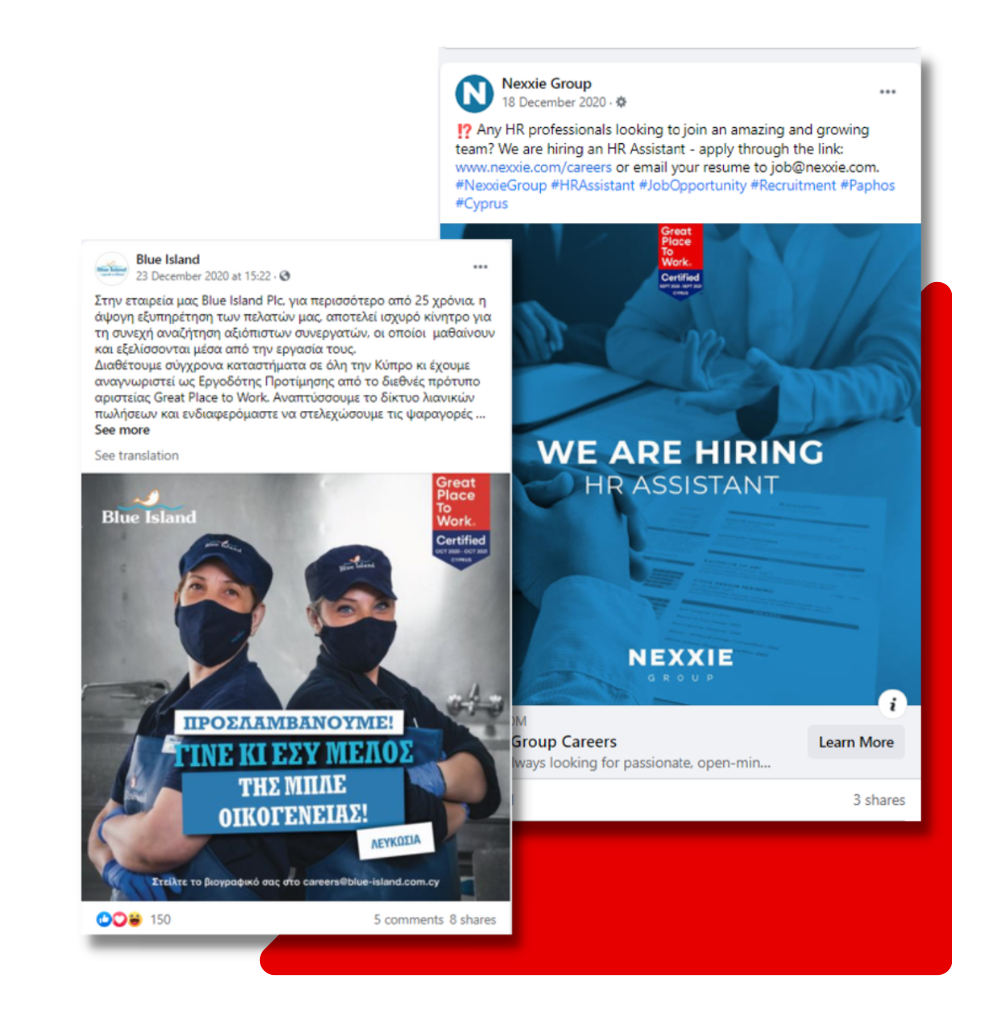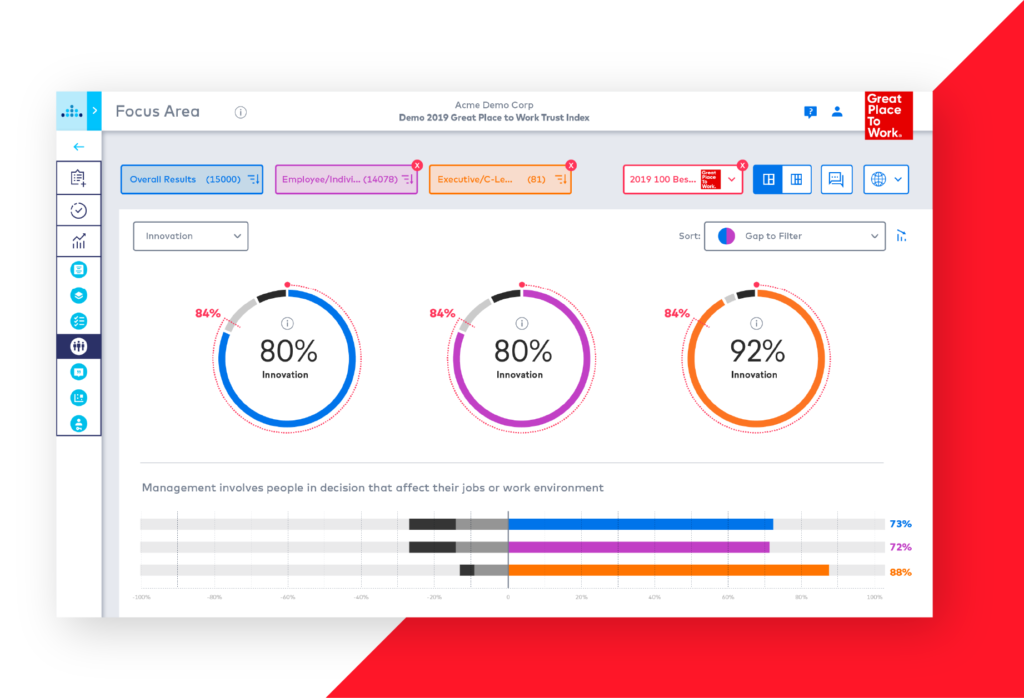 Real-time results data gets you deep insights fast.
Our people analytics tools show you where you need to take action.

Easily monitor progress on strategic initiatives with quick pulse surveys.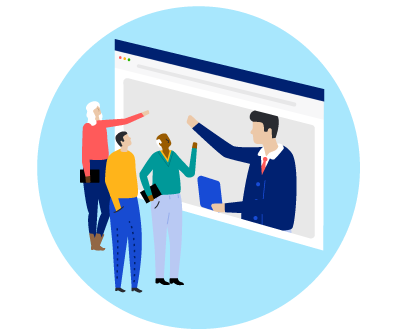 You manage every other part of your business transformation with data, why not your employee experience?