Elevate your employer brand.
Is your company culture exceptional?
If so, earning a spot on our Best Workplaces™ lists should be part of your employer branding strategy. Get the third-party endorsement that the market respects and employees seek out.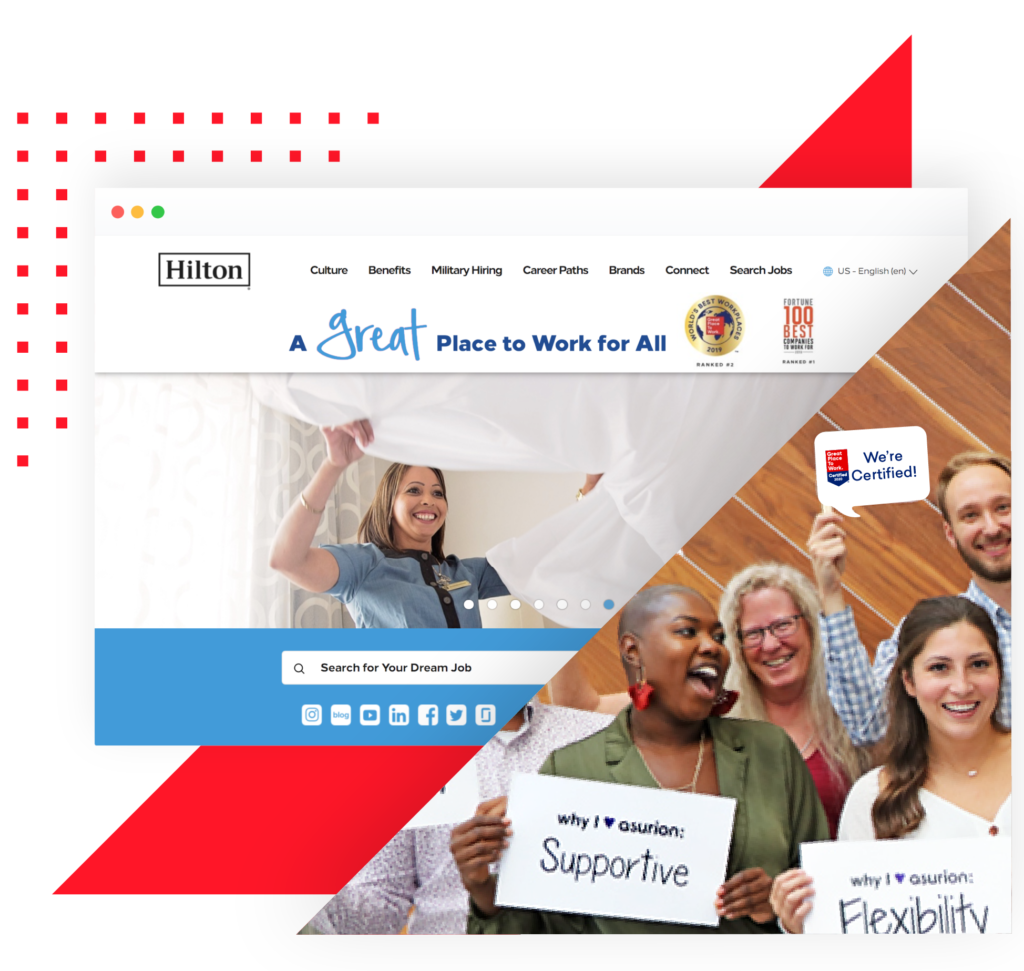 Job seekers consider an employer's brand before applying1
Lower cost-per-hire at companies with strong employer brand2
Recruiting leaders investing more in employer brand3
Get Noticed as an Employer of Choice
Certification is the mark of a great employee experience. Hear how getting Certified helped Wonolo and Bankers Healthcare Group create compelling employer brands that attract great job applicants.
"Everyone has employee feedback data at their fingertips through Emprising™ Manager Access. It creates a foundation for us to have data-based discussions around the things that matter most to us. And, it gives us a quantitative way to measure the success of the actions we take."
Katelyn Gendron, Great Place To Work® Program Manager, WEX
"We use the Great Place To Work® Emprising™ platform to survey 30,000+ team members around the world. We like that regardless of your skill level, it's easy to use, it interfaces with our platforms, and we can slice and dice the data any way we need to."
Pam Meiners, Senior Director, Recognition, Hilton
"We really like Emprising™ because it enables you to customize the survey, get your team members' honest feedback, and gives you data that you can work with. It is easy for our team members to use, but has enough meat to it that it is actionable."
Mary Curtin, SVP of Administration, 4imprint
Earn positive brand exposure
Premium national media partners: Phileleftheros Newspaper, Insider Magazine (Online + Print) and philenews.com
Drive millions of media impressions and win share of voice
2 Best Workplaces™ List with one application
Employees trust our third-party validation of your workplace
Trusted by Employers of Choice
Reach your audience and build your brand with Best Workplaces™
Create strong, lasting, and meaningful positive connections with your audiences when you align yourself with Great Place To Work®.
Be recognized among the most respected employer brands in the world.
Proudly display your Best Workplaces badges in digital and print ad campaigns, websites, careers pages and more.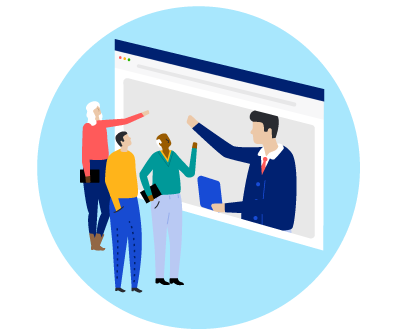 Get recognized today and start promoting your amazing workplace culture.