Show the world your company culture rocks
We're looking for the best company cultures in the country – the workplaces that put employees first and create a great workplace for all.
Nominate your workplace to get recognized for your unique workplace culture.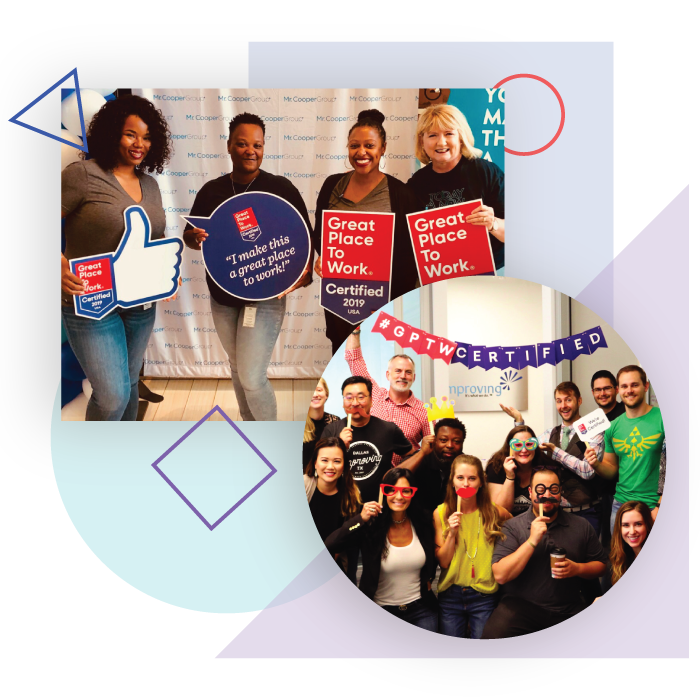 Benefits of getting recognized:
Earning a spot on the most prestigious Best Workplaces™ List in Cyprus and more than 60 countries, including the Europe's Best Workplaces™ List supported by The Economist
Join the community of companies that employees want to work for

Get recognized in the Phileleftheros Newspaper, Insider Magazine (Online + Print) and philenews.com

Build camaraderie and employee pride
Reach more job seekers
Recruit the best talent
Retain your star employees
Fill out this form so we can learn about the great company culture you're a part of.
Nominating your company is the first step towards earning prestigious recognition opportunities
Start your journey to join the ranks of these Certified™ Companies Today!
"Everyone has employee feedback data at their fingertips through Emprising™ Manager Access. It creates a foundation for us to have data-based discussions around the things that matter most to us. And, it gives us a quantitative way to measure the success of the actions we take."
Katelyn Gendron, Great Place To Work® Program Manager, WEX
"We use the Great Place To Work® Emprising™ platform to survey 30,000+ team members around the world. We like that regardless of your skill level, it's easy to use, it interfaces with our platforms, and we can slice and dice the data any way we need to."
Pam Meiners, Senior Director, Recognition, Hilton
"We really like Emprising™ because it enables you to customize the survey, get your team members' honest feedback, and gives you data that you can work with. It is easy for our team members to use, but has enough meat to it that it is actionable."
Mary Curtin, SVP of Administration, 4imprint
What happens when I nominate my company?
We'll reach out to the contact you provide to us. This could be someone in HR, PR/Communications, Operations or Marketing.
Once submitted, we'll touch-base with them know you've nominated your organization and next steps for how your company can get recognized for the great culture that you're proud of.
Why nominate?
To show your workplace you think they're doing an exceptional job!
In nominating your workplace, you're signaling to leadership that the company you work for is unique and should be recognized as such.
Companies that have a wonderful workplace culture may be eligible to become Great Place To Work-Certified and are then eligible for ranking on our Best Workplaces lists, which provide national press coverage, increased awareness of your company's brand and ability to increate job applicant's trust in your organization.
What is Great Place To Work® Certification?
Earning Great Place To Work Certification proves that your company has an excellent employee experience – that has been validated by your own employees saying that the organization does indeed have a great workplace.
Certification is 100% based on what employees say, especially how consistently they experience a high-trust workplace.
Being Certified™ provides you and your company a literal badge of excellence and denotes to current employees, jobseekers and other companies within your industry that your organization is the best of the best.
Should I submit a nomination if my company is already Great Place To Work-Certified™?
Your company must be Certified™ as a great place to work to be considered for our Best Workplaces™ Lists.
To become Certified™, companies must survey their employees using our flagship assessment, the Trust Index©, and complete a Culture Brief. *
Once Certified™, your organization automatically qualifies for our 20+ Best Workplaces™ Lists that it is eligible for. *
How are Best Workplaces selected?
We use our For All™ Model and Methodology to evaluate our pool of Great Place To Work-Certified companies. Top performing companies are recognized as Best Workplaces. To become Certified, companies must survey their employees using our flagship assessment, the Trust Index © , and complete a Culture Brief.